Dyeing clothes with black grapes
It is harvest time, so it's time to eat grapes! And why not, to use them in a creative way, by dyeing your own fabrics with this autumn fruit. We get pretty shades of pruple with this process. Here is the recipe, step by step.
What you'll need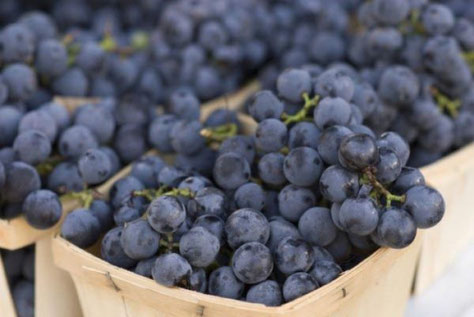 Here is what you'll need for 100 g of fabric:
- 1 kg black grapes (you will have to destem the grapes beforehand)
- a 5-liter pan
- 100 ml 80% acetic acid
- a large wooden spoon
- rubber gloves
- a blender
- a strainer
The process step by step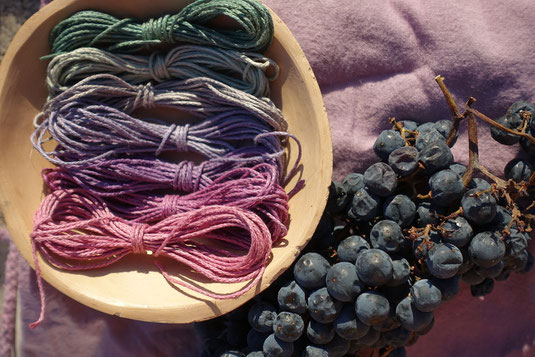 - Immerse the fabric into cold water, let it soak then wring lightly.
- In the blender, put the grapes, 3 liters of warm water and the acetic acid. Mix. If everything does not fit in the blender, proceed in several batches.
- Strain the preparation: your dye bath is ready!
- Pour it into the pan and soak the fabric for 2 hours, stirring regularly by hand, using the gloves or the wooden spoon.

- Put on low heat and raise the temperature to 40°C, then turn off.
- Leave to soak again for 2 hours then rinse with cold water.
- If the color obtained does not seem intense enough, repeat the first operation up to 40°C.
- Dry in the open air and away from the sun.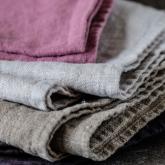 Happy with the result? We'd love to see your dyed fabric! So please share your pictures on the social media, tagging @rdvdanslesvignes. Thank you!