Tourist season 2022, here we are !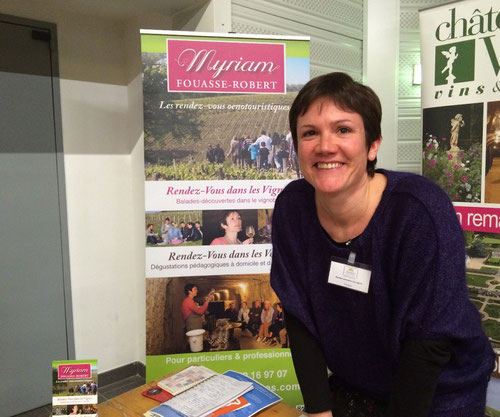 Every year, around March 15th, takes place the the 'Bourse d'échanges de Touraine', which gathers the professionals working in the tourism industry of the area. In 2020, due to Covid and lockdown, the event had to be cancelled. In 2021, it took place but was simplified, due to restrictions limiting gatherings. In 2022, the 'Bourse d'échanges' is finally back and will take place for the first time in the Orangerie of the Parc des expositions in Tours.
The expression qualifying this event is difficult to translate from French into English but you have probably already understood that something is being exchanged during this day. No collectors coming here to exchange their favourite objects, no people gathering to barter... 
Organised by the Agence de Développement Touristique de Touraine - the local authority dealing with the promotion and development of tourism in the area - this event is almost like a ritual for the tourism professionals of the territory as it marks the beginning of the tourist season. Not that tourists are welcome!... It is in fact the local people working in the tourism industry in that gather for a few hours in order to distribute their leaflets, brochures... to the owners of hotels, B&Bs and touristic sites that come and replenish their stocks of touristic literature.
Like every year since 2014, the leaflets presenting our wine tours and wine tastings have been updated. This is part of our work in winter: thinking about changes in our prices, changing some of the information and photos appearing on the leaflets... We have been working for several years with a young local designer, Cinthia Bosse, who owns her own company called Fée Ma Pub. We wanted to thank her for her availability, her reactivity and her professionalism.
I'll make a confession and admit that the Bourse d'échanges is not an event I really enjoy: I stay stuck behind a 1-meter long table for a whole day in a crowded and noisy place. Most of the time I get back home in the evening completely exhausted! However this day allows me to meet again with many people that I rarely get to see during the tourist season, as we are all too busy. And it saves me time as it prevents me from roaming the streets of the local towns and cities and from driving around the Loire Valley countryside to deliver my leaflets.
If you wish to get some of our leaflets, please contact us, we will be happy to send you some by post.