white wine cake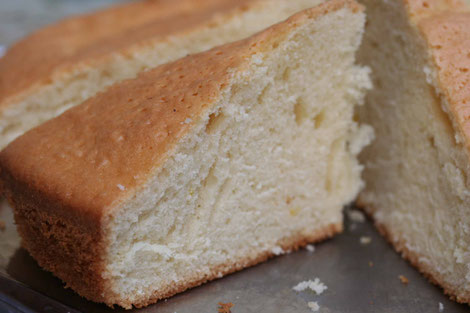 A very simple recipe that will allow to use your white wine leftovers - in case there are some! I've made this recipe twice and in both cases I've used some Vouvray* sweet wine (a white wine made from Chenin Blanc in the Loire Valley), which means I used less sugar in the cake than what the recipe says (200 g instead of 250 g). A wine from another region will be perfect as well. A dry white wine can also be used to bring more freshness to the cake.
 Ingredients :
- 4 eggs
- 150 g sugar
- 1 packet vanilla sugar
- 250 g flour
- 1 packet baking powder
- 15 cl white wine
- 15 cl oil
 1. Separate the egg whites from the yolks. Beat the yolks with the sugar and vanilla sugar until the mixture becomes whiter.
2. Add the white wine,then the flour, the baking powder and finally the oil.
3. Beat the egg whites. Add gently to the mixture and stir until you get a light and smooth texture.
4. Bake in the oven at 180°C (thermostat 6) for 30-35 minutes. Check with a knife that the cake is cooked - the blade should be dry. Allow the cake to cool before serving. Enjoy!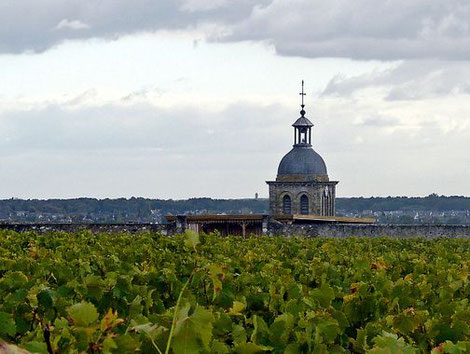 * Vouvray is the name of a village located in the Loire Valley, between the city of Tours and the town of Amboise. The village gives its name the wines produced in the area. Vouvray is also an AOC - Appellation of Controlled Origin, or Denomination of Origin, which means there is a delimited area of production in which the grapes have to be grown and the wines have to be made, and there are many rules the winemakers have to respect if they want to use the name Vouvray on the labels of their bottles of wine in the end.
You'd like to learn more about the French AOC system and the wines produced in Vouvray ? Join a wine tour with Myriam of Rendez-Vous dans les Vignes!